Drop Ship Wholesale Products | Wholesale Drop Ship Direct
How can Wholesale Dropship Direct help your company?
Many unique SUPPLIERS
WDD connects you many wholesale manufacturers, importers and private exclusive brands. When you sign up it's free, you gain full access to all the copy, pictures and specification to every WDD product in our database.
No membership, handling or setup fees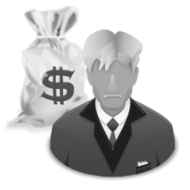 Easy to find wholesale priced products direct from WDD - you simply pay WDD the wholesale prices + shipping. You will NOT be charged a dropship fee, handling fee, set up fee or membership fee!
Images provided for EACH product
All product information you need to post multiple products on your site from multiple market categories.
YOU set the selling price
Once you put the chosen wholesale products on your site (at whatever price point you choose), all you have to do is sign back into WDD and place the order once an item sells on on your site - we do the rest!
---
Our web application makes the process SIMPLE

Wholesale Dropship Direct allows you to track your orders, review your history and browse our product analysis page once you log in.

Everything you have ever wanted from a drop shipper is here.
Get started now
and learn why others have chosen WDD.
---
Home
|
About Us
|
Contact
|
Customer Satisfaction
|
Dropship Service
|
Site Map



© 2008-2017 Wholesale Drop Ship Direct is a trade name of Online Commerce Group, LLC. All rights reserved.